317.781.7782
info@pawsitivepartners.com
THE PLACE FOR DOG SPORTS IN INDIANAPOLIS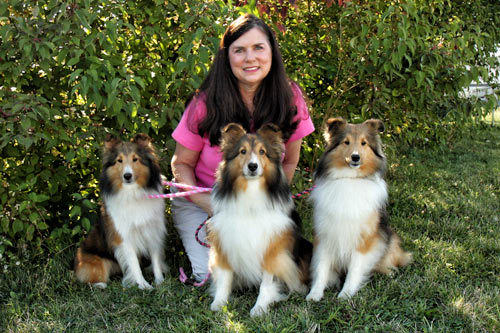 Kathy has loved dogs for as long as she can remember. She has also enjoyed training each of her dogs in conformation (the breed ring), in obedience, or in agility. She has been showing her dogs in the breed ring since 1999 and continues to enjoy competing in this show ring. She is the breeder/owner/ handler of Sunny, her CH-VCX (a versatility title earned by receiving championship titles in breed and agility and titles in herding).
In 1996 Kathy got her first Shetland Sheepdog, Skyler, the first dog she trained in agility. Since then she has enjoyed and competed frequently and successfully in AKC agility earning Master Agility Championships, three times with Sunny and once with Bliss. She is currently training two more shelties, Derby and Castle.
Kathy has taken agility training seminars from Jen and Susan Crank, Bud Huston, Mary Ellen Berry and Loretta Mueller and plans to stay up to date learning new agility skills, training techniques and handling maneuvers. She wants her students to come to class to have fun with their dogs and begin learning the foundation skills so essential throughout agility training.