317.781.7782
info@pawsitivepartners.com
THE PLACE FOR DOG SPORTS IN INDIANAPOLIS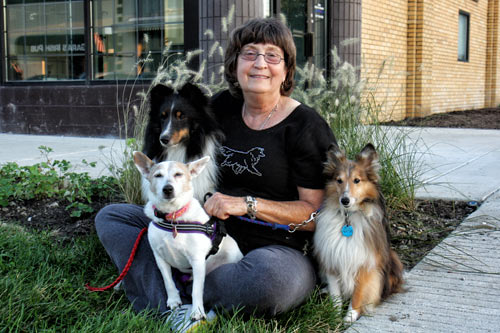 Elizabeth Ann (or Babs) Beck is the owner of Pawsitive Partners. Because of her business degree and background in teaching, Babs will be managing the business and teaching Beginner I Agility. Her goal is to manage using the same positive philosophy as is used with the four-legged clients.
Babs competes in agility with her rescue sheltie and now MACH (AKC Master Agility Champion) Bravo as wells as with her fun-loving Parson Russell Terrier, Tic Tac. Babs has attend numerous agility handling seminars and instructor camps with Jen Crank, Dana Pike, Stuart Mah, Julie Daniels, Rachel Saunders, Rhonda Carter, Jen Pinder and Jo Serman. She plans to keep on learning about agility attending as many seminars/workshops/ camps, etc. as she can.